Employment
We are looking for weekend help. Individuals that can help facilitate groups and parties. Please contact us if you have any interest.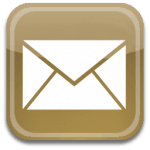 Please submit your resume via email along with a brief description of who you are and why you'd like to work with us. If you don't have a resume, no worries. Just write a paragraph or two about any qualifications you may have, experience working with youth, climbing background, and your aspirations. Please no novels, just a paragraph or two. Mark Twain famously said, "If I had more time, I'd write a shorter letter." While we appreciate brevity, we also appreciate creativity. So have fun with it.
Click on the envelope button to send an email to Jared Rigby, General Manager.