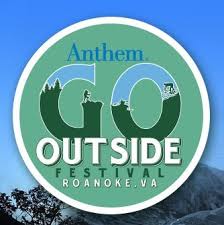 Go Outside Festival
Friday, October 12th – Sunday, October 14th
The River Rock will be sponsoring the portable climbing walls again for Go Fest this year for another year of FREE climbing. We will also be selling discounted passes to our facility just around the corner. These discounted passes will only be available during the event, so don't miss out!
For more information about our Go Fest specials, click HERE!
---
For all upcoming events, classes, programs, etc, please look at the calendar below.
Sun
Mon
Tue
Wed
Thu
Fri
Sat

Members Only Hours

8:30 am

Members Only Hours

Sep 1 @ 8:30 am – 10:00 am

Special Member's Only Hours: 8:30am – 10:00am Must be a current River Rock Member to access the facility during these times. The gym will open to the public (and remain open to member's) starting at...

Read more »

Top Out Clinic

Sep 1 @ 3:30 pm – 4:00 pm

This clinic is specifically designed for, and required for, youth under the age of 14 who want to learn how to top out in our bouldering area. It takes approximately 30 minutes. A parent or...

Read more »

Belay Class

Sep 1 @ 4:00 pm – 5:30 pm

In the Basic Belay Class you will work with our instructor and learn the technique of belaying. After taking the class and before your first time climbing, you will be required to take a belay...

Read more »

Sunday Boulders & Brunch

10:00 am

Sunday Boulders & Brunch

Sep 2 @ 10:00 am – 12:00 pm

Looking for like-minded people to climb with? Join us for Boulders & Brunch, every Sunday morning from 10am to noon. All skill levels are welcome! Often a staff member will be around to climb with...

Read more »

Top Out Clinic

Sep 2 @ 3:30 pm – 4:00 pm

This clinic is specifically designed for, and required for, youth under the age of 14 who want to learn how to top out in our bouldering area. It takes approximately 30 minutes. A parent or...

Read more »

Belay Class

Sep 2 @ 4:00 pm – 5:30 pm

In the Basic Belay Class you will work with our instructor and learn the technique of belaying. After taking the class and before your first time climbing, you will be required to take a belay...

Read more »

Slackline Sunday

Sep 2 @ 5:00 pm – 8:00 pm

Every Sunday from 5 – 8 pm try out slacklining. Increase your balance and have fun while you do it! Just $10 and includes a pass to climb from 5-8 pm and rental gear if...

Read more »

Core & Strength Training Class

6:30 am

Core & Strength Training Class

Sep 4 @ 6:30 am – 7:30 am

The class will utilize kettlebells and bodyweight to deliver a powerful combination of exercises that will build lean muscle, burn fat, and strengthen your core. The hour will be separated into three parts: warm-up, proper...

Read more »

Tai Ji

Sep 4 @ 4:30 pm – 5:30 pm

All level Tai Ji class instructed by Alan Armstrong of the Discovering Monkey School of Qigong and Taijiquan. Every Tuesday from 4:30-5:30pm. Free for gym members, $8 non-member/guest rate.

Youth Team Open Tryouts

6:00 pm

Youth Team Open Tryouts

Sep 4 @ 6:00 pm – 7:00 pm

OPEN TRYOUTS RIVER ROCK COMPETITIVE CLIMBING TEAM Youth 8-17 years Tryouts are free and are welcome to youth of all ability levels to participate. Sign up for your tryout date HERE The competitive climbing team...

Read more »

Pub Climb

Sep 4 @ 7:00 pm – 10:00 pm

Now every first and third Tuesday of the month! Starting at 7:00 pm, the River Rock will be offering a $10 pass with gear included. Climb first, then head over to the Wasena City Tap...

Read more »

Members Only Hours

6:00 am

Members Only Hours

Sep 5 @ 6:00 am – 10:00 am

Special Member's Only Hours: 6:00am – 10:00am Must be a current River Rock Member to access the facility during these times. The gym will open to the public (and remain open to member's) starting at...

Read more »

All-Level Yoga

Sep 5 @ 6:30 pm – 7:30 pm

All level yoga class instructed by Uttara Yoga. Every Monday, Wednesday, and Thursday from 6:30-7:30pm. Free for gym members, $12 non-member/guest rate

Core & Strength Training Class

6:30 am

Core & Strength Training Class

Sep 6 @ 6:30 am – 7:30 am

The class will utilize kettlebells and bodyweight to deliver a powerful combination of exercises that will build lean muscle, burn fat, and strengthen your core. The hour will be separated into three parts: warm-up, proper...

Read more »

Youth Team Open Tryouts

6:00 pm

Youth Team Open Tryouts

Sep 6 @ 6:00 pm – 7:00 pm

OPEN TRYOUTS RIVER ROCK COMPETITIVE CLIMBING TEAM Youth 8-17 years Tryouts are free and are welcome to youth of all ability levels to participate. Sign up for your tryout date HERE The competitive climbing team...

Read more »

All-Level Yoga

Sep 6 @ 6:30 pm – 7:30 pm

All level yoga class instructed by Uttara Yoga. Every Monday, Wednesday, and Thursday from 6:30-7:30pm. Free for gym members, $12 non-member/guest rate

Belay Class

Sep 6 @ 7:00 pm – 8:30 pm

In the Basic Belay Class you will work with our instructor and learn the technique of belaying. After taking the class and before your first time climbing, you will be required to take a belay...

Read more »

Homeschool Friday

12:00 pm

Homeschool Friday

Sep 7 @ 12:00 pm – 3:00 pm

If you are a Homeschooler, aged 5-17, join us for Homeschool Friday. Identify what Homeschool Network you belong with to receive the discounted rate of $10 for the pass with rental gear included. Please note...

Read more »

Top Out Clinic

Sep 7 @ 1:00 pm – 1:30 pm

This clinic is specifically designed for, and required for, youth under the age of 14 who want to learn how to top out in our bouldering area. It takes approximately 30 minutes. A parent or...

Read more »

Members Only Hours

8:30 am

Members Only Hours

Sep 8 @ 8:30 am – 10:00 am

Special Member's Only Hours: 8:30am – 10:00am Must be a current River Rock Member to access the facility during these times. The gym will open to the public (and remain open to member's) starting at...

Read more »

Top Out Clinic

Sep 8 @ 3:30 pm – 4:00 pm

This clinic is specifically designed for, and required for, youth under the age of 14 who want to learn how to top out in our bouldering area. It takes approximately 30 minutes. A parent or...

Read more »

Sunday Boulders & Brunch

10:00 am

Sunday Boulders & Brunch

Sep 9 @ 10:00 am – 12:00 pm

Looking for like-minded people to climb with? Join us for Boulders & Brunch, every Sunday morning from 10am to noon. All skill levels are welcome! Often a staff member will be around to climb with...

Read more »

Scheduled Birthday Party

1:00 pm

Scheduled Birthday Party

Sep 9 @ 1:00 pm – 3:00 pm

The Cove area of the gym will be closed for a special event from 1 – 2:30pm. There is still plenty of climbing, trust us.

Top Out Clinic

Sep 9 @ 3:30 pm – 4:00 pm

This clinic is specifically designed for, and required for, youth under the age of 14 who want to learn how to top out in our bouldering area. It takes approximately 30 minutes. A parent or...

Read more »

Belay Class

Sep 9 @ 4:00 pm – 5:30 pm

In the Basic Belay Class you will work with our instructor and learn the technique of belaying. After taking the class and before your first time climbing, you will be required to take a belay...

Read more »

Scheduled Birthday Party

4:00 pm

Scheduled Birthday Party

Sep 9 @ 4:00 pm – 6:00 pm

The Cove area of the gym will be closed for a special event from 4 – 5:30pm. There is still plenty of climbing, trust us.

Slackline Sunday

Sep 9 @ 5:00 pm – 8:00 pm

Every Sunday from 5 – 8 pm try out slacklining. Increase your balance and have fun while you do it! Just $10 and includes a pass to climb from 5-8 pm and rental gear if...

Read more »

Youth Club (11-14 year olds)

5:30 pm

Youth Club (11-14 year olds)

Sep 10 @ 5:30 pm – 7:00 pm

The River Rock Youth Club is for youth climbers looking to explore the sport. Our coaching staff will emphasize the fundamentals of climbing and fitness in a fun and relaxed environment. Club sessions focus on...

Read more »

All-Level Yoga

Sep 10 @ 6:30 pm – 7:30 pm

All level yoga class instructed by Uttara Yoga. Every Monday, Wednesday, and Thursday from 6:30-7:30pm. Free for gym members, $12 non-member/guest rate

Solid Rock Climbers For Christ

8:00 pm

Solid Rock Climbers For Christ

Sep 10 @ 8:00 pm – 8:30 pm

The Solid Rock Climbers for Christ group meets in the River Rock yoga room on the second and fourth Monday of each month from 8-8:30 pm. Join them to pray for climbers, gyms, and crags...

Read more »

Core & Strength Training Class

6:30 am

Core & Strength Training Class

Sep 11 @ 6:30 am – 7:30 am

The class will utilize kettlebells and bodyweight to deliver a powerful combination of exercises that will build lean muscle, burn fat, and strengthen your core. The hour will be separated into three parts: warm-up, proper...

Read more »

Tai Ji

Sep 11 @ 4:30 pm – 5:30 pm

All level Tai Ji class instructed by Alan Armstrong of the Discovering Monkey School of Qigong and Taijiquan. Every Tuesday from 4:30-5:30pm. Free for gym members, $8 non-member/guest rate.

Youth Team

Sep 11 @ 5:30 pm – 7:30 pm

Our Youth Competitive Climbing Team welcomes youth of all skill levels looking to challenge themselves in a competitive climbing format. Competition climbing is an exciting individual sport which promotes physical strength and confidence. In addition,...

Read more »

Members Only Hours

6:00 am

Members Only Hours

Sep 12 @ 6:00 am – 10:00 am

Special Member's Only Hours: 6:00am – 10:00am Must be a current River Rock Member to access the facility during these times. The gym will open to the public (and remain open to member's) starting at...

Read more »

Youth Club (7-10 year olds)

5:30 pm

Youth Club (7-10 year olds)

Sep 12 @ 5:30 pm – 7:00 pm

The River Rock Youth Club is for youth climbers looking to explore the sport. Our coaching staff will emphasize the fundamentals of climbing and fitness in a fun and relaxed environment. Club sessions focus on...

Read more »

All-Level Yoga

Sep 12 @ 6:30 pm – 7:30 pm

All level yoga class instructed by Uttara Yoga. Every Monday, Wednesday, and Thursday from 6:30-7:30pm. Free for gym members, $12 non-member/guest rate

Beginner Movement

7:30 pm

Beginner Movement

Sep 12 @ 7:30 pm – 8:30 pm

Just getting into climbing and looking for some tips on how to progress from climbing a V0/5.7 to a V1/5.9? In this class we will introduce you to footwork, how to place your feet precisely...

Read more »

Core & Strength Training Class

6:30 am

Core & Strength Training Class

Sep 13 @ 6:30 am – 7:30 am

The class will utilize kettlebells and bodyweight to deliver a powerful combination of exercises that will build lean muscle, burn fat, and strengthen your core. The hour will be separated into three parts: warm-up, proper...

Read more »

Youth Team

Sep 13 @ 5:30 pm – 7:30 pm

Our Youth Competitive Climbing Team welcomes youth of all skill levels looking to challenge themselves in a competitive climbing format. Competition climbing is an exciting individual sport which promotes physical strength and confidence. In addition,...

Read more »

All-Level Yoga

Sep 13 @ 6:30 pm – 7:30 pm

All level yoga class instructed by Uttara Yoga. Every Monday, Wednesday, and Thursday from 6:30-7:30pm. Free for gym members, $12 non-member/guest rate

Belay Class

Sep 13 @ 7:00 pm – 8:30 pm

In the Basic Belay Class you will work with our instructor and learn the technique of belaying. After taking the class and before your first time climbing, you will be required to take a belay...

Read more »

Homeschool Friday

12:00 pm

Homeschool Friday

Sep 14 @ 12:00 pm – 3:00 pm

If you are a Homeschooler, aged 5-17, join us for Homeschool Friday. Identify what Homeschool Network you belong with to receive the discounted rate of $10 for the pass with rental gear included. Please note...

Read more »

Top Out Clinic

Sep 14 @ 1:00 pm – 1:30 pm

This clinic is specifically designed for, and required for, youth under the age of 14 who want to learn how to top out in our bouldering area. It takes approximately 30 minutes. A parent or...

Read more »

Parent's Night Out

6:00 pm

Parent's Night Out

Sep 14 @ 6:00 pm – 9:00 pm

What a great night for parents and kids alike!! Parents can drop off their kids at the River Rock and enjoy an evening to themselves. Children ages 7-12 will enjoy supervised climbing games and activities....

Read more »

Members Only Hours

8:30 am

Members Only Hours

Sep 15 @ 8:30 am – 10:00 am

Special Member's Only Hours: 8:30am – 10:00am Must be a current River Rock Member to access the facility during these times. The gym will open to the public (and remain open to member's) starting at...

Read more »

Scheduled Group

Sep 15 @ 10:00 am – 12:00 pm

The Cove area of the gym will be closed for a special event from 10 – 11:30pm. There is still plenty of climbing, trust us.

Top Out Clinic

Sep 15 @ 3:30 pm – 4:00 pm

This clinic is specifically designed for, and required for, youth under the age of 14 who want to learn how to top out in our bouldering area. It takes approximately 30 minutes. A parent or...

Read more »

Belay Class

Sep 15 @ 4:00 pm – 5:30 pm

In the Basic Belay Class you will work with our instructor and learn the technique of belaying. After taking the class and before your first time climbing, you will be required to take a belay...

Read more »

Sunday Boulders & Brunch

10:00 am

Sunday Boulders & Brunch

Sep 16 @ 10:00 am – 12:00 pm

Looking for like-minded people to climb with? Join us for Boulders & Brunch, every Sunday morning from 10am to noon. All skill levels are welcome! Often a staff member will be around to climb with...

Read more »

Top Out Clinic

Sep 16 @ 3:30 pm – 4:00 pm

This clinic is specifically designed for, and required for, youth under the age of 14 who want to learn how to top out in our bouldering area. It takes approximately 30 minutes. A parent or...

Read more »

Belay Class

Sep 16 @ 4:00 pm – 5:30 pm

In the Basic Belay Class you will work with our instructor and learn the technique of belaying. After taking the class and before your first time climbing, you will be required to take a belay...

Read more »

Slackline Sunday

Sep 16 @ 5:00 pm – 8:00 pm

Every Sunday from 5 – 8 pm try out slacklining. Increase your balance and have fun while you do it! Just $10 and includes a pass to climb from 5-8 pm and rental gear if...

Read more »

Youth Club (11-14 year olds)

5:30 pm

Youth Club (11-14 year olds)

Sep 17 @ 5:30 pm – 7:00 pm

The River Rock Youth Club is for youth climbers looking to explore the sport. Our coaching staff will emphasize the fundamentals of climbing and fitness in a fun and relaxed environment. Club sessions focus on...

Read more »

All-Level Yoga

Sep 17 @ 6:30 pm – 7:30 pm

All level yoga class instructed by Uttara Yoga. Every Monday, Wednesday, and Thursday from 6:30-7:30pm. Free for gym members, $12 non-member/guest rate

Core & Strength Training Class

6:30 am

Core & Strength Training Class

Sep 18 @ 6:30 am – 7:30 am

The class will utilize kettlebells and bodyweight to deliver a powerful combination of exercises that will build lean muscle, burn fat, and strengthen your core. The hour will be separated into three parts: warm-up, proper...

Read more »

Tai Ji

Sep 18 @ 4:30 pm – 5:30 pm

All level Tai Ji class instructed by Alan Armstrong of the Discovering Monkey School of Qigong and Taijiquan. Every Tuesday from 4:30-5:30pm. Free for gym members, $8 non-member/guest rate.

Youth Team

Sep 18 @ 5:30 pm – 7:30 pm

Our Youth Competitive Climbing Team welcomes youth of all skill levels looking to challenge themselves in a competitive climbing format. Competition climbing is an exciting individual sport which promotes physical strength and confidence. In addition,...

Read more »

Pub Climb

Sep 18 @ 7:00 pm – 10:00 pm

Now every first and third Tuesday of the month! Starting at 7:00 pm, the River Rock will be offering a $10 pass with gear included. Climb first, then head over to the Wasena City Tap...

Read more »

Members Only Hours

6:00 am

Members Only Hours

Sep 19 @ 6:00 am – 10:00 am

Special Member's Only Hours: 6:00am – 10:00am Must be a current River Rock Member to access the facility during these times. The gym will open to the public (and remain open to member's) starting at...

Read more »

Youth Club (7-10 year olds)

5:30 pm

Youth Club (7-10 year olds)

Sep 19 @ 5:30 pm – 7:00 pm

The River Rock Youth Club is for youth climbers looking to explore the sport. Our coaching staff will emphasize the fundamentals of climbing and fitness in a fun and relaxed environment. Club sessions focus on...

Read more »

All-Level Yoga

Sep 19 @ 6:30 pm – 7:30 pm

All level yoga class instructed by Uttara Yoga. Every Monday, Wednesday, and Thursday from 6:30-7:30pm. Free for gym members, $12 non-member/guest rate

Core & Strength Training Class

6:30 am

Core & Strength Training Class

Sep 20 @ 6:30 am – 7:30 am

The class will utilize kettlebells and bodyweight to deliver a powerful combination of exercises that will build lean muscle, burn fat, and strengthen your core. The hour will be separated into three parts: warm-up, proper...

Read more »

Youth Team

Sep 20 @ 5:30 pm – 7:30 pm

Our Youth Competitive Climbing Team welcomes youth of all skill levels looking to challenge themselves in a competitive climbing format. Competition climbing is an exciting individual sport which promotes physical strength and confidence. In addition,...

Read more »

All-Level Yoga

Sep 20 @ 6:30 pm – 7:30 pm

All level yoga class instructed by Uttara Yoga. Every Monday, Wednesday, and Thursday from 6:30-7:30pm. Free for gym members, $12 non-member/guest rate

Belay Class

Sep 20 @ 7:00 pm – 8:30 pm

In the Basic Belay Class you will work with our instructor and learn the technique of belaying. After taking the class and before your first time climbing, you will be required to take a belay...

Read more »

College Night

Sep 20 @ 7:00 pm – 10:00 pm

Come climb for a discounted rate of $10, which includes the pass and gear rental. It's the best deal around! Hang out after hours at the Wasena City Tap Room for $1 off Virginia drafts!...

Read more »

Homeschool Friday

12:00 pm

Homeschool Friday

Sep 21 @ 12:00 pm – 3:00 pm

If you are a Homeschooler, aged 5-17, join us for Homeschool Friday. Identify what Homeschool Network you belong with to receive the discounted rate of $10 for the pass with rental gear included. Please note...

Read more »

Top Out Clinic

Sep 21 @ 1:00 pm – 1:30 pm

This clinic is specifically designed for, and required for, youth under the age of 14 who want to learn how to top out in our bouldering area. It takes approximately 30 minutes. A parent or...

Read more »

Members Only Hours

8:30 am

Members Only Hours

Sep 22 @ 8:30 am – 10:00 am

Special Member's Only Hours: 8:30am – 10:00am Must be a current River Rock Member to access the facility during these times. The gym will open to the public (and remain open to member's) starting at...

Read more »

Top Out Clinic

Sep 22 @ 3:30 pm – 4:00 pm

This clinic is specifically designed for, and required for, youth under the age of 14 who want to learn how to top out in our bouldering area. It takes approximately 30 minutes. A parent or...

Read more »

Belay Class

Sep 22 @ 4:00 pm – 5:30 pm

In the Basic Belay Class you will work with our instructor and learn the technique of belaying. After taking the class and before your first time climbing, you will be required to take a belay...

Read more »

Sunday Boulders & Brunch

10:00 am

Sunday Boulders & Brunch

Sep 23 @ 10:00 am – 12:00 pm

Looking for like-minded people to climb with? Join us for Boulders & Brunch, every Sunday morning from 10am to noon. All skill levels are welcome! Often a staff member will be around to climb with...

Read more »

Top Out Clinic

Sep 23 @ 3:30 pm – 4:00 pm

This clinic is specifically designed for, and required for, youth under the age of 14 who want to learn how to top out in our bouldering area. It takes approximately 30 minutes. A parent or...

Read more »

Belay Class

Sep 23 @ 4:00 pm – 5:30 pm

In the Basic Belay Class you will work with our instructor and learn the technique of belaying. After taking the class and before your first time climbing, you will be required to take a belay...

Read more »

Slackline Sunday

Sep 23 @ 5:00 pm – 8:00 pm

Every Sunday from 5 – 8 pm try out slacklining. Increase your balance and have fun while you do it! Just $10 and includes a pass to climb from 5-8 pm and rental gear if...

Read more »

Youth Club (11-14 year olds)

5:30 pm

Youth Club (11-14 year olds)

Sep 24 @ 5:30 pm – 7:00 pm

The River Rock Youth Club is for youth climbers looking to explore the sport. Our coaching staff will emphasize the fundamentals of climbing and fitness in a fun and relaxed environment. Club sessions focus on...

Read more »

All-Level Yoga

Sep 24 @ 6:30 pm – 7:30 pm

All level yoga class instructed by Uttara Yoga. Every Monday, Wednesday, and Thursday from 6:30-7:30pm. Free for gym members, $12 non-member/guest rate

Reach Your Peak Climbing Fitness Program

7:30 pm

Reach Your Peak Climbing Fitness Program

Sep 24 @ 7:30 pm – 8:30 pm

Reach Your Peak (RYP) is an eight-week climbing fitness training program that utilizes a combination of roped climbing and bouldering (non-roped climbing) for climbers to improve their skills and reach their personal fitness goals.The program...

Read more »

Solid Rock Climbers For Christ

8:00 pm

Solid Rock Climbers For Christ

Sep 24 @ 8:00 pm – 8:30 pm

The Solid Rock Climbers for Christ group meets in the River Rock yoga room on the second and fourth Monday of each month from 8-8:30 pm. Join them to pray for climbers, gyms, and crags...

Read more »

Core & Strength Training Class

6:30 am

Core & Strength Training Class

Sep 25 @ 6:30 am – 7:30 am

The class will utilize kettlebells and bodyweight to deliver a powerful combination of exercises that will build lean muscle, burn fat, and strengthen your core. The hour will be separated into three parts: warm-up, proper...

Read more »

Tai Ji

Sep 25 @ 4:30 pm – 5:30 pm

All level Tai Ji class instructed by Alan Armstrong of the Discovering Monkey School of Qigong and Taijiquan. Every Tuesday from 4:30-5:30pm. Free for gym members, $8 non-member/guest rate.

Youth Team

Sep 25 @ 5:30 pm – 7:30 pm

Our Youth Competitive Climbing Team welcomes youth of all skill levels looking to challenge themselves in a competitive climbing format. Competition climbing is an exciting individual sport which promotes physical strength and confidence. In addition,...

Read more »

Members Only Hours

6:00 am

Members Only Hours

Sep 26 @ 6:00 am – 10:00 am

Special Member's Only Hours: 6:00am – 10:00am Must be a current River Rock Member to access the facility during these times. The gym will open to the public (and remain open to member's) starting at...

Read more »

Youth Club (7-10 year olds)

5:30 pm

Youth Club (7-10 year olds)

Sep 26 @ 5:30 pm – 7:00 pm

The River Rock Youth Club is for youth climbers looking to explore the sport. Our coaching staff will emphasize the fundamentals of climbing and fitness in a fun and relaxed environment. Club sessions focus on...

Read more »

All-Level Yoga

Sep 26 @ 6:30 pm – 7:30 pm

All level yoga class instructed by Uttara Yoga. Every Monday, Wednesday, and Thursday from 6:30-7:30pm. Free for gym members, $12 non-member/guest rate

Advanced Bouldering Falls

7:30 pm

Advanced Bouldering Falls

Sep 26 @ 7:30 pm – 9:00 pm

This clinic is designed to help provide boulderers with falling techniques to address falling in horizontal, frontwards, or backwards positions. Is your fear of falling keeping you from pushing yourself in the bouldering area? Come...

Read more »

Core & Strength Training Class

6:30 am

Core & Strength Training Class

Sep 27 @ 6:30 am – 7:30 am

The class will utilize kettlebells and bodyweight to deliver a powerful combination of exercises that will build lean muscle, burn fat, and strengthen your core. The hour will be separated into three parts: warm-up, proper...

Read more »

Youth Team

Sep 27 @ 5:30 pm – 7:30 pm

Our Youth Competitive Climbing Team welcomes youth of all skill levels looking to challenge themselves in a competitive climbing format. Competition climbing is an exciting individual sport which promotes physical strength and confidence. In addition,...

Read more »

All-Level Yoga

Sep 27 @ 6:30 pm – 7:30 pm

All level yoga class instructed by Uttara Yoga. Every Monday, Wednesday, and Thursday from 6:30-7:30pm. Free for gym members, $12 non-member/guest rate

Belay Class

Sep 27 @ 7:00 pm – 8:30 pm

In the Basic Belay Class you will work with our instructor and learn the technique of belaying. After taking the class and before your first time climbing, you will be required to take a belay...

Read more »

Homeschool Friday

12:00 pm

Homeschool Friday

Sep 28 @ 12:00 pm – 3:00 pm

If you are a Homeschooler, aged 5-17, join us for Homeschool Friday. Identify what Homeschool Network you belong with to receive the discounted rate of $10 for the pass with rental gear included. Please note...

Read more »

Top Out Clinic

Sep 28 @ 1:00 pm – 1:30 pm

This clinic is specifically designed for, and required for, youth under the age of 14 who want to learn how to top out in our bouldering area. It takes approximately 30 minutes. A parent or...

Read more »

Members Only Hours

8:30 am

Members Only Hours

Sep 29 @ 8:30 am – 10:00 am

Special Member's Only Hours: 8:30am – 10:00am Must be a current River Rock Member to access the facility during these times. The gym will open to the public (and remain open to member's) starting at...

Read more »

Top Out Clinic

Sep 29 @ 3:30 pm – 4:00 pm

This clinic is specifically designed for, and required for, youth under the age of 14 who want to learn how to top out in our bouldering area. It takes approximately 30 minutes. A parent or...

Read more »

Belay Class

Sep 29 @ 4:00 pm – 5:30 pm

In the Basic Belay Class you will work with our instructor and learn the technique of belaying. After taking the class and before your first time climbing, you will be required to take a belay...

Read more »

Sunday Boulders & Brunch

10:00 am

Sunday Boulders & Brunch

Sep 30 @ 10:00 am – 12:00 pm

Looking for like-minded people to climb with? Join us for Boulders & Brunch, every Sunday morning from 10am to noon. All skill levels are welcome! Often a staff member will be around to climb with...

Read more »

Top Out Clinic

Sep 30 @ 3:30 pm – 4:00 pm

This clinic is specifically designed for, and required for, youth under the age of 14 who want to learn how to top out in our bouldering area. It takes approximately 30 minutes. A parent or...

Read more »

Belay Class

Sep 30 @ 4:00 pm – 5:30 pm

In the Basic Belay Class you will work with our instructor and learn the technique of belaying. After taking the class and before your first time climbing, you will be required to take a belay...

Read more »

Slackline Sunday

Sep 30 @ 5:00 pm – 8:00 pm

Every Sunday from 5 – 8 pm try out slacklining. Increase your balance and have fun while you do it! Just $10 and includes a pass to climb from 5-8 pm and rental gear if...

Read more »