Upcoming Special Events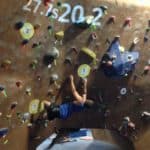 Game Night
Friday, April 28th from 7-10pm
If you've ever wanted to feel like you're part of a video game, now's your chance! We'll be projecting some interactive games created by Randori onto our walls for you to play on.
More information HERE!
---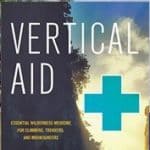 Vertical Aid Book Release & Signing
Thursday, May 11th from 6:30-8pm
Vertical Aid has been hailed as "the most complete guide available for managing both emergencies and chronic injuries sustained during climbs." This book release will feature a discussion of the book and signing with co-authors Seth Hawkins, Bryan Simon, and Deb Simon.
The River Rock is only place in Virginia to host this awesome event. Don't miss out!
---
For all upcoming events, classes, programs, etc, please look at the calendar below.
Sun
Mon
Tue
Wed
Thu
Fri
Sat

Members Only Hours

8:30 am

Members Only Hours

Apr 1 @ 8:30 am – 10:00 am

Special Member's Only Hours: 8:30am – 10:00am Must be a current River Rock Member to access the facility during these times. The gym will open to the public (and remain open to member's) starting at...

Read more »

Belay Class

Apr 1 @ 4:00 pm – 5:30 pm

In the Basic Belay Class you will work with our instructor and learn the technique of belaying. After taking the class and before your first time climbing, you will be required to take a belay...

Read more »

Top Out Clinic

Apr 1 @ 6:00 pm – 6:30 pm

This clinic is specifically designed for, and required for, youth under the age of 14 who want to learn how to top out in our bouldering area. It takes approximately 30 minutes. A parent or...

Read more »

Boulders & Brunch

10:00 am

Boulders & Brunch

Apr 2 @ 10:00 am – 12:00 pm

Looking for like-minded people to climb with? Join us for Boulders & Brunch, every Sunday morning from 10am to noon. All skill levels are welcome! Often a staff member will be around to climb with...

Read more »

Belay Class

Apr 2 @ 4:00 pm – 5:30 pm

In the Basic Belay Class you will work with our instructor and learn the technique of belaying. After taking the class and before your first time climbing, you will be required to take a belay...

Read more »

Slackline Sunday

Apr 2 @ 5:00 pm – 8:00 pm

Every Sunday from 5 – 8 pm try out slacklining. Increase your balance and have fun while you do it! Just $10 and includes a pass to climb from 5-8 pm and rental gear if...

Read more »

All-Level Yoga

Apr 3 @ 6:30 pm – 7:30 pm

All level yoga class instructed by Uttara Yoga. Every Monday, Wednesday, and Thursday from 6:30-7:30pm. Free for gym members, $12 non-member/guest rate

Core & Strength Training Class

6:30 am

Core & Strength Training Class

Apr 4 @ 6:30 am – 7:30 am

The class will utilize kettlebells and bodyweight to deliver a powerful combination of exercises that will build lean muscle, burn fat, and strengthen your core. The hour will be separated into three parts: warm-up, proper...

Read more »

Youth Team

Apr 4 @ 5:30 pm – 7:30 pm

Our Youth Competitive Climbing Team welcomes youth of all skill levels looking to challenge themselves in a competitive climbing format. Competition climbing is an exciting individual sport which promotes physical strength and confidence. In addition,...

Read more »

Pub Climb

Apr 4 @ 7:00 pm – 10:00 pm

Now every first and third Tuesday of the month! Starting at 7:00 pm, the River Rock will be offering a $10 pass with gear included. Climb first, then head over to the Wasena City Tap...

Read more »

Core & Strength Training Class

7:30 pm

Core & Strength Training Class

Apr 4 @ 7:30 pm – 8:30 pm

The class will utilize kettlebells and bodyweight to deliver a powerful combination of exercises that will build lean muscle, burn fat, and strengthen your core. The hour will be separated into three parts: warm-up, proper...

Read more »

Members Only Hours

8:00 am

Members Only Hours

Apr 5 @ 8:00 am – 10:00 am

Special Member's Only Hours: 8:00am – 10:00am Must be a current River Rock Member to access the facility during these times. The gym will open to the public (and remain open to member's) starting at...

Read more »

Belay Class

Apr 5 @ 12:30 pm – 1:30 pm

In the Basic Belay Class you will work with our instructor and learn the technique of belaying. After taking the class and before your first time climbing, you will be required to take a belay...

Read more »

Youth Club

Apr 5 @ 5:30 pm – 7:30 pm

The River Rock Youth Club is for youth climbers looking to explore the sport. Our coaching staff will emphasize the fundamentals of climbing and fitness in a fun and relaxed environment. Club sessions focus on...

Read more »

All-Level Yoga

Apr 5 @ 6:30 pm – 7:30 pm

All level yoga class instructed by Uttara Yoga. Every Monday, Wednesday, and Thursday from 6:30-7:30pm. Free for gym members, $12 non-member/guest rate

Core & Strength Training Class

6:30 am

Core & Strength Training Class

Apr 6 @ 6:30 am – 7:30 am

The class will utilize kettlebells and bodyweight to deliver a powerful combination of exercises that will build lean muscle, burn fat, and strengthen your core. The hour will be separated into three parts: warm-up, proper...

Read more »

Youth Team

Apr 6 @ 5:30 pm – 7:30 pm

Our Youth Competitive Climbing Team welcomes youth of all skill levels looking to challenge themselves in a competitive climbing format. Competition climbing is an exciting individual sport which promotes physical strength and confidence. In addition,...

Read more »

Top Out Clinic

Apr 6 @ 6:00 pm – 6:30 pm

This clinic is specifically designed for, and required for, youth under the age of 14 who want to learn how to top out in our bouldering area. It takes approximately 30 minutes. A parent or...

Read more »

All-Level Yoga

Apr 6 @ 6:30 pm – 7:30 pm

All level yoga class instructed by Uttara Yoga. Every Monday, Wednesday, and Thursday from 6:30-7:30pm. Free for gym members, $12 non-member/guest rate

Belay Class

Apr 6 @ 7:00 pm – 8:30 pm

In the Basic Belay Class you will work with our instructor and learn the technique of belaying. After taking the class and before your first time climbing, you will be required to take a belay...

Read more »

Homeschool Friday

12:00 pm

Homeschool Friday

Apr 7 @ 12:00 pm – 3:00 pm

If you are a Homeschooler, 5-17 years old, join us for Homeschool Friday. Runs January 6 – May 26. Will not be offered April 21. 12-3pm $10 pass with rental gear included. Identify what Homeschool...

Read more »

Scheduled Group

Apr 7 @ 5:00 pm – 7:00 pm

The Cove area of the gym will be closed for a special event from 5-6:30 pm. There is still plenty of climbing, trust us.

Members Only Hours

8:30 am

Members Only Hours

Apr 8 @ 8:30 am – 10:00 am

Special Member's Only Hours: 8:30am – 10:00am Must be a current River Rock Member to access the facility during these times. The gym will open to the public (and remain open to member's) starting at...

Read more »

Uttara Yoga Headstands & Handstands Workshop

2:00 pm

Uttara Yoga Headstands & Handstands Workshop

Apr 8 @ 2:00 pm – 5:00 pm

Join Uttara Yoga Instructors Laura Leonard and Wendi Wagner for an afternoon of upside-down! Saturday, April 8 from 2-5pm at the River Rock. $35 for members, $40 for non-members. Please pre-register HERE. One of the...

Read more »

Belay Class

Apr 8 @ 4:00 pm – 5:30 pm

In the Basic Belay Class you will work with our instructor and learn the technique of belaying. After taking the class and before your first time climbing, you will be required to take a belay...

Read more »

Top Out Clinic

Apr 8 @ 6:00 pm – 6:30 pm

This clinic is specifically designed for, and required for, youth under the age of 14 who want to learn how to top out in our bouldering area. It takes approximately 30 minutes. A parent or...

Read more »

Boulders & Brunch

10:00 am

Boulders & Brunch

Apr 9 @ 10:00 am – 12:00 pm

Looking for like-minded people to climb with? Join us for Boulders & Brunch, every Sunday morning from 10am to noon. All skill levels are welcome! Often a staff member will be around to climb with...

Read more »

Belay Class

Apr 9 @ 4:00 pm – 5:30 pm

In the Basic Belay Class you will work with our instructor and learn the technique of belaying. After taking the class and before your first time climbing, you will be required to take a belay...

Read more »

Slackline Sunday

Apr 9 @ 5:00 pm – 8:00 pm

Every Sunday from 5 – 8 pm try out slacklining. Increase your balance and have fun while you do it! Just $10 and includes a pass to climb from 5-8 pm and rental gear if...

Read more »

All-Level Yoga

Apr 10 @ 6:30 pm – 7:30 pm

All level yoga class instructed by Uttara Yoga. Every Monday, Wednesday, and Thursday from 6:30-7:30pm. Free for gym members, $12 non-member/guest rate

Core & Strength Training Class

6:30 am

Core & Strength Training Class

Apr 11 @ 6:30 am – 7:30 am

The class will utilize kettlebells and bodyweight to deliver a powerful combination of exercises that will build lean muscle, burn fat, and strengthen your core. The hour will be separated into three parts: warm-up, proper...

Read more »

Youth Team

Apr 11 @ 5:30 pm – 7:30 pm

Our Youth Competitive Climbing Team welcomes youth of all skill levels looking to challenge themselves in a competitive climbing format. Competition climbing is an exciting individual sport which promotes physical strength and confidence. In addition,...

Read more »

Set with the Setters

6:00 pm

Set with the Setters

Apr 11 @ 6:00 pm – 9:00 pm

Have an idea that you've always wanted to see on our walls? Now's the chance to create it for yourself! Join our route setters in resetting the 45 Degree wall and Mushroom Roof! During this...

Read more »

Core & Strength Training Class

7:30 pm

Core & Strength Training Class

Apr 11 @ 7:30 pm – 8:30 pm

The class will utilize kettlebells and bodyweight to deliver a powerful combination of exercises that will build lean muscle, burn fat, and strengthen your core. The hour will be separated into three parts: warm-up, proper...

Read more »

Members Only Hours

8:00 am

Members Only Hours

Apr 12 @ 8:00 am – 10:00 am

Special Member's Only Hours: 8:00am – 10:00am Must be a current River Rock Member to access the facility during these times. The gym will open to the public (and remain open to member's) starting at...

Read more »

Youth Club

Apr 12 @ 5:30 pm – 7:30 pm

The River Rock Youth Club is for youth climbers looking to explore the sport. Our coaching staff will emphasize the fundamentals of climbing and fitness in a fun and relaxed environment. Club sessions focus on...

Read more »

All-Level Yoga

Apr 12 @ 6:30 pm – 7:30 pm

All level yoga class instructed by Uttara Yoga. Every Monday, Wednesday, and Thursday from 6:30-7:30pm. Free for gym members, $12 non-member/guest rate

Climbing in Overhangs

7:30 pm

Climbing in Overhangs

Apr 12 @ 7:30 pm – 8:30 pm

The Climbing in Overhangs clinic is designed to help climbers move their skills to steeper walls. Do you find yourself struggling on the same grades in roofs more than you do on vertical walls? This...

Read more »

Core & Strength Training Class

6:30 am

Core & Strength Training Class

Apr 13 @ 6:30 am – 7:30 am

The class will utilize kettlebells and bodyweight to deliver a powerful combination of exercises that will build lean muscle, burn fat, and strengthen your core. The hour will be separated into three parts: warm-up, proper...

Read more »

Youth Team

Apr 13 @ 5:30 pm – 7:30 pm

Our Youth Competitive Climbing Team welcomes youth of all skill levels looking to challenge themselves in a competitive climbing format. Competition climbing is an exciting individual sport which promotes physical strength and confidence. In addition,...

Read more »

Top Out Clinic

Apr 13 @ 6:00 pm – 6:30 pm

This clinic is specifically designed for, and required for, youth under the age of 14 who want to learn how to top out in our bouldering area. It takes approximately 30 minutes. A parent or...

Read more »

All-Level Yoga

Apr 13 @ 6:30 pm – 7:30 pm

All level yoga class instructed by Uttara Yoga. Every Monday, Wednesday, and Thursday from 6:30-7:30pm. Free for gym members, $12 non-member/guest rate

Belay Class

Apr 13 @ 7:00 pm – 8:30 pm

In the Basic Belay Class you will work with our instructor and learn the technique of belaying. After taking the class and before your first time climbing, you will be required to take a belay...

Read more »

Homeschool Friday

12:00 pm

Homeschool Friday

Apr 14 @ 12:00 pm – 3:00 pm

If you are a Homeschooler, 5-17 years old, join us for Homeschool Friday. Runs January 6 – May 26. Will not be offered April 21. 12-3pm $10 pass with rental gear included. Identify what Homeschool...

Read more »

Parent's Night Out

6:00 pm

Parent's Night Out

Apr 14 @ 6:00 pm – 9:00 pm

What a great night for Parents and Kids alike!! Parents can drop off their kids at the River Rock and enjoy an evening to themselves. Children ages 7-12 will enjoy supervised climbing games and activities....

Read more »

Members Only Hours

8:30 am

Members Only Hours

Apr 15 @ 8:30 am – 10:00 am

Special Member's Only Hours: 8:30am – 10:00am Must be a current River Rock Member to access the facility during these times. The gym will open to the public (and remain open to member's) starting at...

Read more »

Belay Class

Apr 15 @ 4:00 pm – 5:30 pm

In the Basic Belay Class you will work with our instructor and learn the technique of belaying. After taking the class and before your first time climbing, you will be required to take a belay...

Read more »

Top Out Clinic

Apr 15 @ 6:00 pm – 6:30 pm

This clinic is specifically designed for, and required for, youth under the age of 14 who want to learn how to top out in our bouldering area. It takes approximately 30 minutes. A parent or...

Read more »

Gym Closed

The River Rock will be closed for Easter Sunday and will reopen on Monday, April 17th, for regular business hours.

Spring Break Holiday Camp

9:00 am

Spring Break Holiday Camp

Apr 17 @ 9:00 am – 4:00 pm

Enjoy our full day programs, from 9am to 4pm that will have your 7 – 12 year olds active and engaged. We will be playing games, slack-lining, learning knot craft & climbing technique, teaching stretching...

Read more »

All-Level Yoga

Apr 17 @ 6:30 pm – 7:30 pm

All level yoga class instructed by Uttara Yoga. Every Monday, Wednesday, and Thursday from 6:30-7:30pm. Free for gym members, $12 non-member/guest rate

Core & Strength Training Class

6:30 am

Core & Strength Training Class

Apr 18 @ 6:30 am – 7:30 am

The class will utilize kettlebells and bodyweight to deliver a powerful combination of exercises that will build lean muscle, burn fat, and strengthen your core. The hour will be separated into three parts: warm-up, proper...

Read more »

Spring Break Holiday Camp

9:00 am

Spring Break Holiday Camp

Apr 18 @ 9:00 am – 4:00 pm

Enjoy our full day programs, from 9am to 4pm that will have your 7 – 12 year olds active and engaged. We will be playing games, slack-lining, learning knot craft & climbing technique, teaching stretching...

Read more »

Pub Climb

Apr 18 @ 7:00 pm – 10:00 pm

Now every first and third Tuesday of the month! Starting at 7:00 pm, the River Rock will be offering a $10 pass with gear included. Climb first, then head over to the Wasena City Tap...

Read more »

Core & Strength Training Class

7:30 pm

Core & Strength Training Class

Apr 18 @ 7:30 pm – 8:30 pm

The class will utilize kettlebells and bodyweight to deliver a powerful combination of exercises that will build lean muscle, burn fat, and strengthen your core. The hour will be separated into three parts: warm-up, proper...

Read more »

Members Only Hours

8:00 am

Members Only Hours

Apr 19 @ 8:00 am – 10:00 am

Special Member's Only Hours: 8:00am – 10:00am Must be a current River Rock Member to access the facility during these times. The gym will open to the public (and remain open to member's) starting at...

Read more »

Spring Break Holiday Camp

9:00 am

Spring Break Holiday Camp

Apr 19 @ 9:00 am – 4:00 pm

Enjoy our full day programs, from 9am to 4pm that will have your 7 – 12 year olds active and engaged. We will be playing games, slack-lining, learning knot craft & climbing technique, teaching stretching...

Read more »

Belay Class

Apr 19 @ 12:30 pm – 1:30 pm

In the Basic Belay Class you will work with our instructor and learn the technique of belaying. After taking the class and before your first time climbing, you will be required to take a belay...

Read more »

All-Level Yoga

Apr 19 @ 6:30 pm – 7:30 pm

All level yoga class instructed by Uttara Yoga. Every Monday, Wednesday, and Thursday from 6:30-7:30pm. Free for gym members, $12 non-member/guest rate

Core & Strength Training Class

6:30 am

Core & Strength Training Class

Apr 20 @ 6:30 am – 7:30 am

The class will utilize kettlebells and bodyweight to deliver a powerful combination of exercises that will build lean muscle, burn fat, and strengthen your core. The hour will be separated into three parts: warm-up, proper...

Read more »

Spring Break Holiday Camp

9:00 am

Spring Break Holiday Camp

Apr 20 @ 9:00 am – 4:00 pm

Enjoy our full day programs, from 9am to 4pm that will have your 7 – 12 year olds active and engaged. We will be playing games, slack-lining, learning knot craft & climbing technique, teaching stretching...

Read more »

Top Out Clinic

Apr 20 @ 6:00 pm – 6:30 pm

This clinic is specifically designed for, and required for, youth under the age of 14 who want to learn how to top out in our bouldering area. It takes approximately 30 minutes. A parent or...

Read more »

All-Level Yoga

Apr 20 @ 6:30 pm – 7:30 pm

All level yoga class instructed by Uttara Yoga. Every Monday, Wednesday, and Thursday from 6:30-7:30pm. Free for gym members, $12 non-member/guest rate

Belay Class

Apr 20 @ 7:00 pm – 8:30 pm

In the Basic Belay Class you will work with our instructor and learn the technique of belaying. After taking the class and before your first time climbing, you will be required to take a belay...

Read more »

College Night

Apr 20 @ 7:00 pm – 10:00 pm

Come climb for a discounted rate of $7, which includes the pass and gear rental. It's the best deal around! Hang out after hours at the Wasena City Tap Room for $1 off Virginia drafts!...

Read more »

Advanced Movement

6:00 pm

Advanced Movement

Apr 21 @ 6:00 pm – 8:00 pm

Have you reached a plateau and aren't sure what the next step in your climbing is? Check out our Advanced Movement Clinic. If you are having a hard time moving up to a V2/5.10, this...

Read more »

Members Only Hours

8:30 am

Members Only Hours

Apr 22 @ 8:30 am – 10:00 am

Special Member's Only Hours: 8:30am – 10:00am Must be a current River Rock Member to access the facility during these times. The gym will open to the public (and remain open to member's) starting at...

Read more »

Belay Class

Apr 22 @ 4:00 pm – 5:30 pm

In the Basic Belay Class you will work with our instructor and learn the technique of belaying. After taking the class and before your first time climbing, you will be required to take a belay...

Read more »

Top Out Clinic

Apr 22 @ 6:00 pm – 6:30 pm

This clinic is specifically designed for, and required for, youth under the age of 14 who want to learn how to top out in our bouldering area. It takes approximately 30 minutes. A parent or...

Read more »

Boulders & Brunch

10:00 am

Boulders & Brunch

Apr 23 @ 10:00 am – 12:00 pm

Looking for like-minded people to climb with? Join us for Boulders & Brunch, every Sunday morning from 10am to noon. All skill levels are welcome! Often a staff member will be around to climb with...

Read more »

Scheduled Birthday Party

1:00 pm

Scheduled Birthday Party

Apr 23 @ 1:00 pm – 3:00 pm

The Cove area of the gym will be closed for a special event from 1-2:30 pm. There is still plenty of climbing, trust us.

Belay Class

Apr 23 @ 4:00 pm – 5:30 pm

In the Basic Belay Class you will work with our instructor and learn the technique of belaying. After taking the class and before your first time climbing, you will be required to take a belay...

Read more »

Slackline Sunday

Apr 23 @ 5:00 pm – 8:00 pm

Every Sunday from 5 – 8 pm try out slacklining. Increase your balance and have fun while you do it! Just $10 and includes a pass to climb from 5-8 pm and rental gear if...

Read more »

All-Level Yoga

Apr 24 @ 6:30 pm – 7:30 pm

All level yoga class instructed by Uttara Yoga. Every Monday, Wednesday, and Thursday from 6:30-7:30pm. Free for gym members, $12 non-member/guest rate

Core & Strength Training Class

6:30 am

Core & Strength Training Class

Apr 25 @ 6:30 am – 7:30 am

The class will utilize kettlebells and bodyweight to deliver a powerful combination of exercises that will build lean muscle, burn fat, and strengthen your core. The hour will be separated into three parts: warm-up, proper...

Read more »

Youth Team

Apr 25 @ 5:30 pm – 7:30 pm

Our Youth Competitive Climbing Team welcomes youth of all skill levels looking to challenge themselves in a competitive climbing format. Competition climbing is an exciting individual sport which promotes physical strength and confidence. In addition,...

Read more »

Core & Strength Training Class

7:30 pm

Core & Strength Training Class

Apr 25 @ 7:30 pm – 8:30 pm

The class will utilize kettlebells and bodyweight to deliver a powerful combination of exercises that will build lean muscle, burn fat, and strengthen your core. The hour will be separated into three parts: warm-up, proper...

Read more »

Members Only Hours

8:00 am

Members Only Hours

Apr 26 @ 8:00 am – 10:00 am

Special Member's Only Hours: 8:00am – 10:00am Must be a current River Rock Member to access the facility during these times. The gym will open to the public (and remain open to member's) starting at...

Read more »

Scheduled Group

Apr 26 @ 10:00 am – 12:00 pm

The Cove area of the gym will be closed for a special event from 10am – 12pm. There is still plenty of climbing, trust us.

Youth Club

Apr 26 @ 5:30 pm – 7:30 pm

The River Rock Youth Club is for youth climbers looking to explore the sport. Our coaching staff will emphasize the fundamentals of climbing and fitness in a fun and relaxed environment. Club sessions focus on...

Read more »

All-Level Yoga

Apr 26 @ 6:30 pm – 7:30 pm

All level yoga class instructed by Uttara Yoga. Every Monday, Wednesday, and Thursday from 6:30-7:30pm. Free for gym members, $12 non-member/guest rate

Core & Strength Training Class

6:30 am

Core & Strength Training Class

Apr 27 @ 6:30 am – 7:30 am

The class will utilize kettlebells and bodyweight to deliver a powerful combination of exercises that will build lean muscle, burn fat, and strengthen your core. The hour will be separated into three parts: warm-up, proper...

Read more »

Youth Team

Apr 27 @ 5:30 pm – 7:30 pm

Our Youth Competitive Climbing Team welcomes youth of all skill levels looking to challenge themselves in a competitive climbing format. Competition climbing is an exciting individual sport which promotes physical strength and confidence. In addition,...

Read more »

Top Out Clinic

Apr 27 @ 6:00 pm – 6:30 pm

This clinic is specifically designed for, and required for, youth under the age of 14 who want to learn how to top out in our bouldering area. It takes approximately 30 minutes. A parent or...

Read more »

All-Level Yoga

Apr 27 @ 6:30 pm – 7:30 pm

All level yoga class instructed by Uttara Yoga. Every Monday, Wednesday, and Thursday from 6:30-7:30pm. Free for gym members, $12 non-member/guest rate

Belay Class

Apr 27 @ 7:00 pm – 8:30 pm

In the Basic Belay Class you will work with our instructor and learn the technique of belaying. After taking the class and before your first time climbing, you will be required to take a belay...

Read more »

Homeschool Friday

12:00 pm

Homeschool Friday

Apr 28 @ 12:00 pm – 3:00 pm

If you are a Homeschooler, 5-17 years old, join us for Homeschool Friday. Runs January 6 – May 26. Will not be offered April 21. 12-3pm $10 pass with rental gear included. Identify what Homeschool...

Read more »

Game Night

Apr 28 @ 7:00 pm – 10:00 pm

If you've ever wanted to feel like you were part of a video game, now's your chance! Starting at 7pm we will project some interactive games created by Randori onto our walls. Climbers of all...

Read more »

Members Only Hours

8:30 am

Members Only Hours

Apr 29 @ 8:30 am – 10:00 am

Special Member's Only Hours: 8:30am – 10:00am Must be a current River Rock Member to access the facility during these times. The gym will open to the public (and remain open to member's) starting at...

Read more »

Belay Class

Apr 29 @ 4:00 pm – 5:30 pm

In the Basic Belay Class you will work with our instructor and learn the technique of belaying. After taking the class and before your first time climbing, you will be required to take a belay...

Read more »

Top Out Clinic

Apr 29 @ 6:00 pm – 6:30 pm

This clinic is specifically designed for, and required for, youth under the age of 14 who want to learn how to top out in our bouldering area. It takes approximately 30 minutes. A parent or...

Read more »

Boulders & Brunch

10:00 am

Boulders & Brunch

Apr 30 @ 10:00 am – 12:00 pm

Looking for like-minded people to climb with? Join us for Boulders & Brunch, every Sunday morning from 10am to noon. All skill levels are welcome! Often a staff member will be around to climb with...

Read more »

Belay Class

Apr 30 @ 4:00 pm – 5:30 pm

In the Basic Belay Class you will work with our instructor and learn the technique of belaying. After taking the class and before your first time climbing, you will be required to take a belay...

Read more »

Slackline Sunday

Apr 30 @ 5:00 pm – 8:00 pm

Every Sunday from 5 – 8 pm try out slacklining. Increase your balance and have fun while you do it! Just $10 and includes a pass to climb from 5-8 pm and rental gear if...

Read more »