Fitness Instructors

Laura Leonard
Laura is a dreamer and a lover of life, constantly inspired to grow, learn and seek adventure. Laura began her journey on the yogic path in 2005 while in graduate school in the beautiful and majestic Blue Ridge Mountains of North Carolina. Once introduced, she knew immediately that the practice of yoga would become a consistent thread weaving throughout the fabric of her life.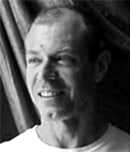 Steve Hetherington
Steve is a graduate of the Asheville Yoga Center's 230 hr teacher training program, and looks forward to bringing the practice of yoga to other athletes, especially those who think that their inflexibility is a barr to practice. Steve's classes have a subtle intensity that reflect his kindness and gentle demeanor.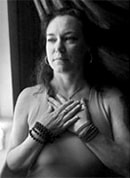 Kimberly Vest
Kimberly has been practicing, studying and teaching yoga for the past 25 years. Kimberly's classes promote a gentle and restorative asana practice that connects the body, mind and spirit through the integration of pranayama (breathing techniques), meditation and relaxation.

Gabriel Villarreal
Gabriel is the River Rock's Strength Training and Fitness Instructor. In addition to instructing our classes he will be operating his own LostBoys Strength & Conditioning classes in the gym.