Fitness Instructors

Caitlin Smith
Caitlin Smith is a Pilates instructor as well as a professional ballet dancer with Roanoke Ballet Theatre. She began practicing Pilates regularly over eight years ago and is now a certified Balanced Body Mat Instructor.

Caitlin began doing Pilates as a way of cross training for ballet and saw the positive effects it had. She has been teaching classical ballet for over seven years and brings her teaching experience into Pilates. Through her own business, Performance Pilates, Caitlin hosts one weekly class that is free for River Rock members! She also has a separate class schedule for her own customers.
For additional information on class packages and prices, inquiries may be sent to PerformancePilatesRoanoke@gmail.com.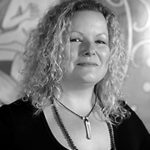 Ninette Carnevale
Ninette is a graduate of the Uttara Yoga Teacher Training program.  During her training she noticed a very distinct difference of what most athletes could do in class versus traditional "yogis".

That is when she knew she wanted to bring yoga to athletes. She is furthering her training and learning therapeutic style yoga which relates directly to athletes and her ability to teach classes that target their typical trouble areas.
She is currently a Yoga instructor at Uttara Yoga in Roanoke.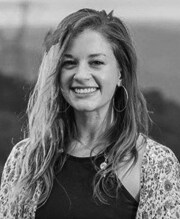 Natalie Kerschner Thompson
Natalie has been practicing yoga for eleven years, and is a graduate of the 200-Hour Uttara Teacher Training program. She first came to yoga through workout DVDs, approaching it as a way to bring some variety into a workout routine. Several years later while working in a stressful environment, she noticed how yoga was the best way for her to breathe deeply. The effects were noticeable, which made her crave more knowledge about the practice. Studying yoga, beyond the physical practice, has been a life changing force for her.

Natalie finds it to be a joyful experience to see students also discovering how yoga practice makes them feel. She enjoys working with all levels, making practice accessible to everyone while offering options for a more challenging practice. She believes in the importance of fluid movement and daily listening to the needs of the body.
As a day job, Natalie works in Equipment Asset Management at a construction company, and she has a Bachelor's Degree in Business Administration.
She is currently a Yoga instructor at Uttara Yoga in Roanoke.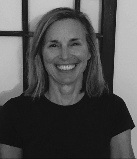 Lynn Wilkes
Lynn has always enjoyed movement and knew early on that it was critical for mental and physical health. She has been practicing yoga for 30 years, and completed her 200 hour RYT through Uttara in 2014.

Her background as a Maternal-Child nurse includes experience in home health and under served populations. She enjoys sharing the benefits of yoga with all people to encourage optimal health and well-being.
She is currently a Yoga instructor at Uttara Yoga in Roanoke.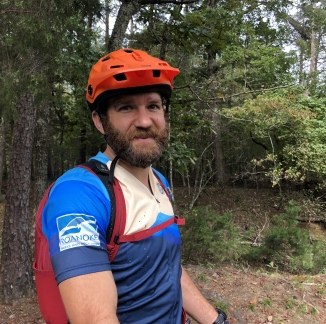 Matt Allenbaugh
Matt is The River Rock's Strength Training and Fitness Instructor. Matt Allenbaugh is a certified strength coach, climber, cyclist, trail runner, backpacker, and former college athlete. His focus is on mobility and movement mechanics.