Rent an Instructor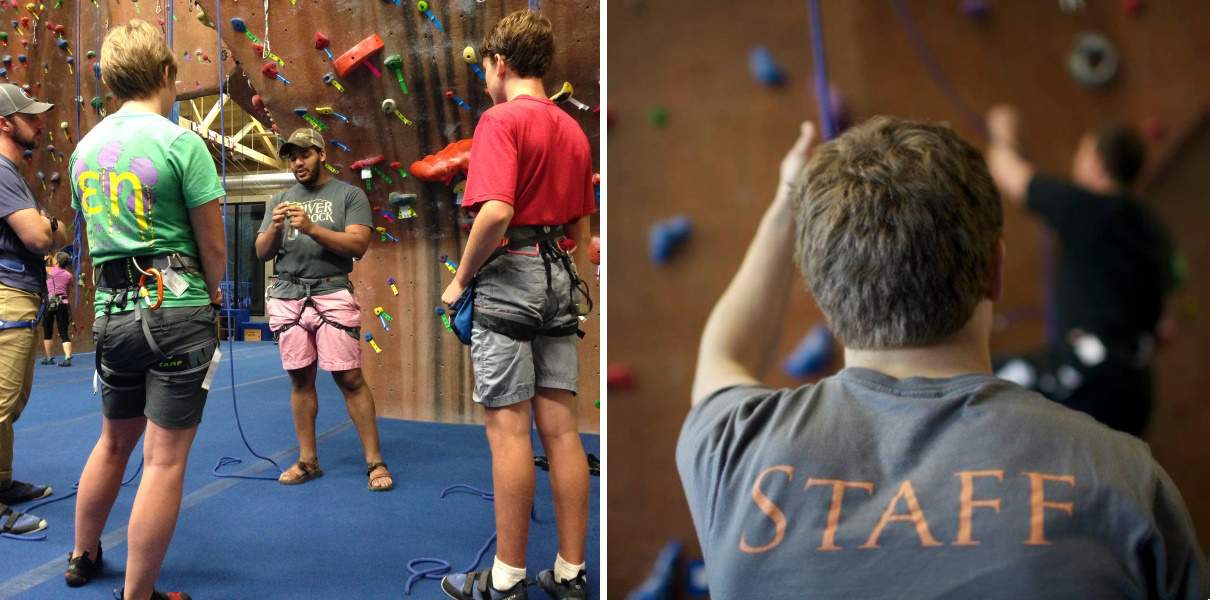 Whether you are a new climber or an experienced one, or a parent looking for help watching the kids, you can Rent an Instructor.
Our private instruction can be tailored to exactly fit your needs!
Have some technique or training that you want worked on?  Our instructors can do a custom session designed specifically for your needs.
Can't make it to one of our scheduled instructional classes? Rent an Instructor for a private class that covers the material. Depending on the class, this may require more than one hour of instruction.
Want someone to belay you for an hour?  Whether you are working on a project or not, our instructor will belay you and can give you beta and feedback if desired.
Do you need someone to help watch the kiddos for an hour? Our instructors can also do just that!
Details & Pricing
$25 per hour (day pass and rental gear not included)
1:5 ratio of instructor to climber
Because we must schedule our instructors, we require no less than 2 weeks notice for when you need them.
Need more than an hour or need more than one instructor? Let us know in the form below!