Lights Out Headlamp Climb
Friday, November 15th, 2019
7-10 pm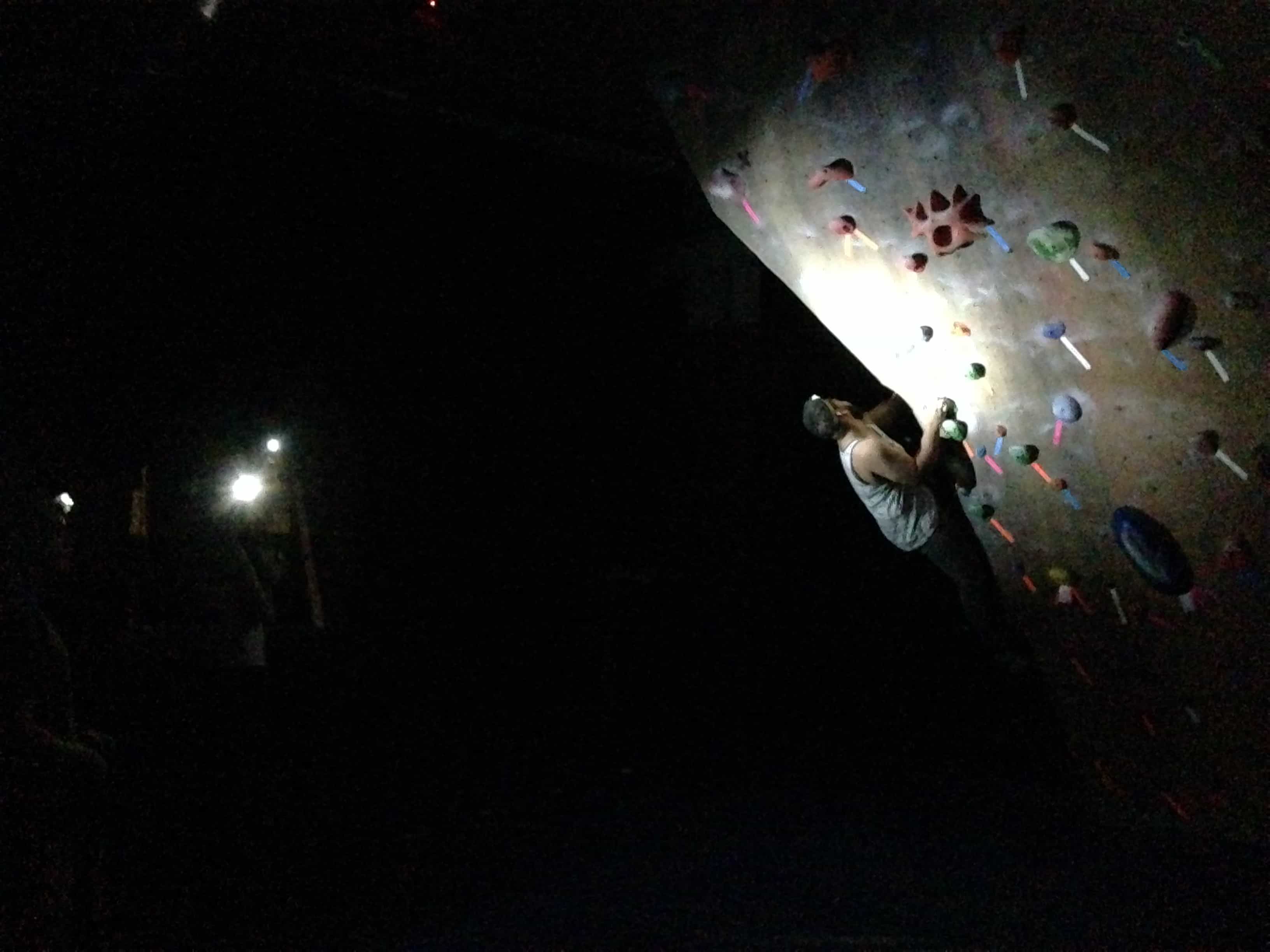 Ever wanted to climb in the dark? Now you can!
On Friday, November 15th from 7-10pm we'll turn our lights off, turn the music up, and let you climb with headlamp!
Every climber and belayer must have a headlamp.
Only $10 for the pass, rental gear included. Free for members.
Please note: As the lights will be off during this event, if this is your first time visiting the gym or if you haven't been here in 6 months or more, please arrive at least 30 minutes beforehand. All first time visitors, or adults supervising youth who have not been to the gym within the last six months or more, will need to go on an orientation tour and be shown how to use our auto belays. This process can take as long as 30 minutes. The last tour will be at 6:30pm, so please plan accordingly. We want you to come and have fun!
If you have any questions, please give us a call, 540-685-2360. We recommend reviewing our Gym Policies and Youth Specific Rules.
Check out some photos from the past:
And check out this awesome video!