Yoga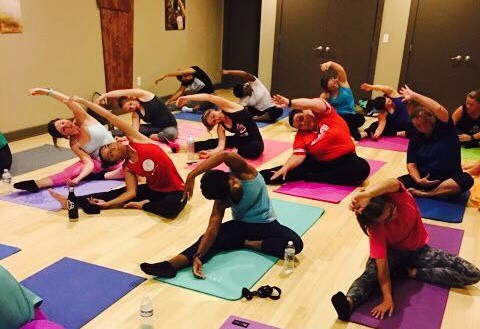 Yoga and rock climbing go hand-in-hand. Yoga increases total body strength, while increasing flexibility and mental clarity and concentration. All things that make for stronger more focused climbers. The River Rock offers three All-Level Yoga classes a week that are instructed by Uttara Yoga .
Mondays, Wednesdays & Thursdays, 6:30-7:30 pm
Exclusively for River Rock members
Pilates
Starting January 3rd, 2023
Pilates is a great way to strengthen the body with an emphasis on core strength. Concentrating on posture, balance, and flexibility, pilates can also correct muscle imbalances so that you can be in equilibrium when climbing. Increasing your flexibility not only helps you reach higher and stretch longer, but it also aids with injury prevention.
Tuesdays, 6:30-7:30 pm
Exclusively for River Rock members