Yoga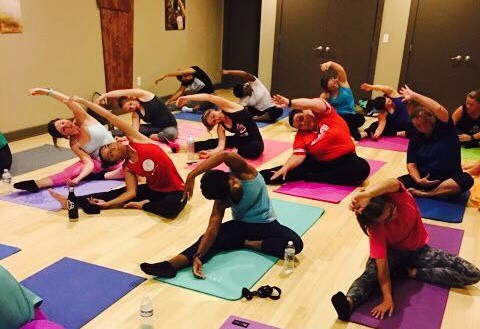 Exclusively for River Rock members
Yoga and rock climbing go hand-in-hand. Yoga increases total body strength, while increasing flexibility and mental clarity and concentration. All things that make for stronger more focused climbers. The River Rock offers four All-Level Yoga classes a week that are instructed by Uttara Yoga Studio and Dayspring Yoga .
Mondays, Wednesdays & Thursdays, 6:30-7:30 pm –

Classes led by Uttara Yoga Studio
NEW! Afternoon Yoga with Hannah of Dayspring Yoga
Every Tuesday from 12:30-1:30 pm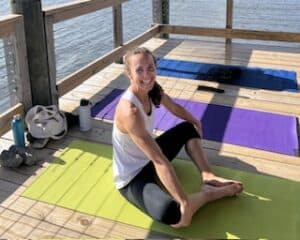 Take a break from your day and enjoy an afternoon yoga session in the River Rock studio with Hannah!  Every Tuesday afternoon from 12:30-1:30 pm.  Hannah discovered yoga over a decade ago while managing the stress of working as an ICU nurse in Chapel Hill, NC. The gift of yoga is one she enjoys sharing with others: of practicing presence, focusing on breath, connecting mind and body, and letting go of everything outside of this moment.