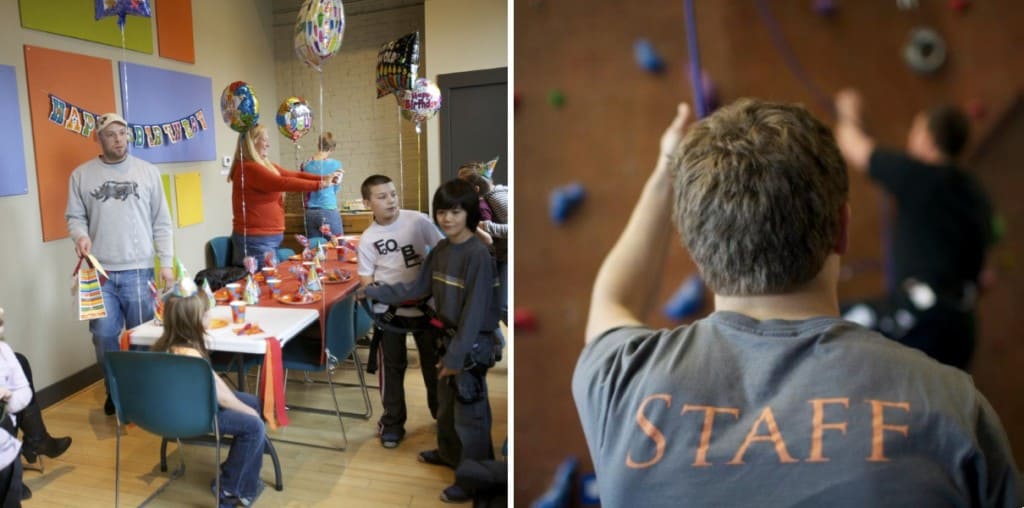 Looking for a unique Birthday Party or Group Event?
Want to do something fun and different?
The River Rock has just what you are looking for!
Birthday Parties
Climbing is a terrific activity for girls and boys alike. Our supervised parties are exciting and active and everyone goes home with memories of doing something fun and different. Head over to the Birthday Party page for full information on our birthdays and to find and book a date and time.
Groups
Let the River Rock host your next special event. We can include gear rentals, instruction, and even arrange local catering. We have two different pricing options that can be found on the Group Pricing page. Not sure what works best for you or have some questions? Please contact our General Manager Jared Rigby for more information or call us at (540-685-2360).
What types of groups can we host?
Group teambuilding facilitation
Business groups
Church groups
Scout groups
Lock-ins
Retreats
School trips
Activity groups
Family Reunions
Room rental / meeting space available
And more!