The River Rock is proud to support numerous local organizations, schools, and churches through donated passes to the gym. If you are looking for a donation to your event, raffle, silent auction, etc. please read the details below.
Donation Request Guidelines
We are happy to support your organization through donated day passes, with rental gear included. We, unfortunately, are not able to do monetary sponsorships at this time.
Please include a formal letter of request on your organization's letterhead and include pertinent event information or formal organization request form.
We ask for no less than 30 days advance notice of your event to fulfill your donation request. Due to the high volume of requests, we primarily fill these requests at the end of the calendar month, so plan accordingly.
We do not mail out donations. Please arrange for someone from your organization to pick it up.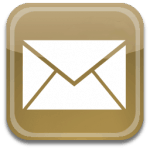 Please click on the envelope to email Jared Rigby, the River Rock's General Manager, following the above guidelines.
We look forward to working with you to make your event a great success!