To be considered for a donation request, please adhere to the following submission criteria:
We aim to support organizations serving the Roanoke Valley.

We aim to support non-profit organizations or charities that have 501(c)(3) tax exempt status.

We ask for no less than 30 days advance notice of your event date to fulfill donation requests. Due to the high volume of requests we receive we schedule time at the end of the calendar month to process them, so plan accordingly.

Please provide us a formal letter of request on your organization's letterhead or provide us your event request form.
Your request must include:
Organization name and full address, event date, time, and location.  Description of event, including organization(s) whom benefit.  Contact person name, phone number, and email.
Please do not call the gym to check on the status of a donation.  We will notify your contact person when it is ready to be picked up – we do not mail donations.
Due to the number of requests received annually we are unable to fulfill the following:
Requests requiring the contribution to any business or organizational rewards programs

Donations to individuals or individuals seeking pledges

Multiple requests from the same organization and/or causes

Direct monetary contributions or purchase of event level sponsorships
Although we would love to support every worthwhile cause we do ask that you respect our submission criteria.  Please keep in mind that submitting a request does not guarantee your organization or event will receive a donation.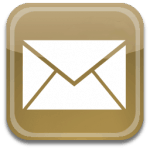 Please click on the envelope to email Jared Rigby, the River Rock's General Manager, following the above guidelines.
We look forward to working with you to make your event a great success!