Competitive Youth Climbing Team
Our Youth Competitive Climbing Team welcomes youth of all skill levels looking to challenge themselves in a competitive climbing format. Competition climbing is an exciting individual sport which promotes physical strength and confidence. In addition, climbing helps youth build lasting friendships and a good work ethic. As a member of the Team, you will participate in two 2 hour practices a week and participate in a number of local competitions.
The Fall season of Youth Competitive Climbing is Bouldering Only. The Spring season consists of Roped Climbing Only.
Participation in the Competitive Team is by the coaches' invitation, so you must attend the Open Tryout session.
Team members must be youth members of the gym, own their own climbing shoes, and will be responsible to climb and workout over and above the two coached sessions a week.
Spring
Season 2020

Open Tryouts: Thursday, January 23rd  5:30-6:30pm
Meets Tuesdays and Thursdays, 5:30-7:30pm
February 4th – May 7th (does not meet April 7 or 9)
Pricing
Dependent on number of children invited to participate
Meet the Coaches!
Jay Reese
"Born and raised in Roanoke. I'm a structural engineer by day, gym rat by night, and outdoor weekend warrior come Friday. I got my start primarily bouldering but have recently been making the transition to hard sport climbing…

I have competed in local indoor and outdoor climbing competitions with varied success. This last year I was accepted onto the Blue Ridge Outdoors Athlete Team for indoor and outdoor rock climbing. Representing the magazine at events as well as reporting on adventures throughout the Southeast.
I coached this last season and have been spending the better part of a year developing and adapting a stringent personal training routine that has shown substantial gains both in bouldering and sport climbing. I'm a firm believer in stewardship for our sport and can't wait to get this season underway." – Jay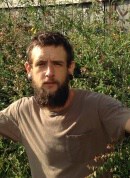 Nathan Kinzie
"I've grown up working in and around the world of outdoor sports as well as working with teaching kids and young adults. I have only been climbing for about four years now, but I have tried to pack as much knowledge building experience into that time as possible. I tend to be a little crazy when it comes to training, I love to train.

Im super excited to help coach and train some of Roanoke's up and coming youth climbers to exceed their own expectations of themselves, push limits, have fun, and compete as hard as they can. Cheers!"